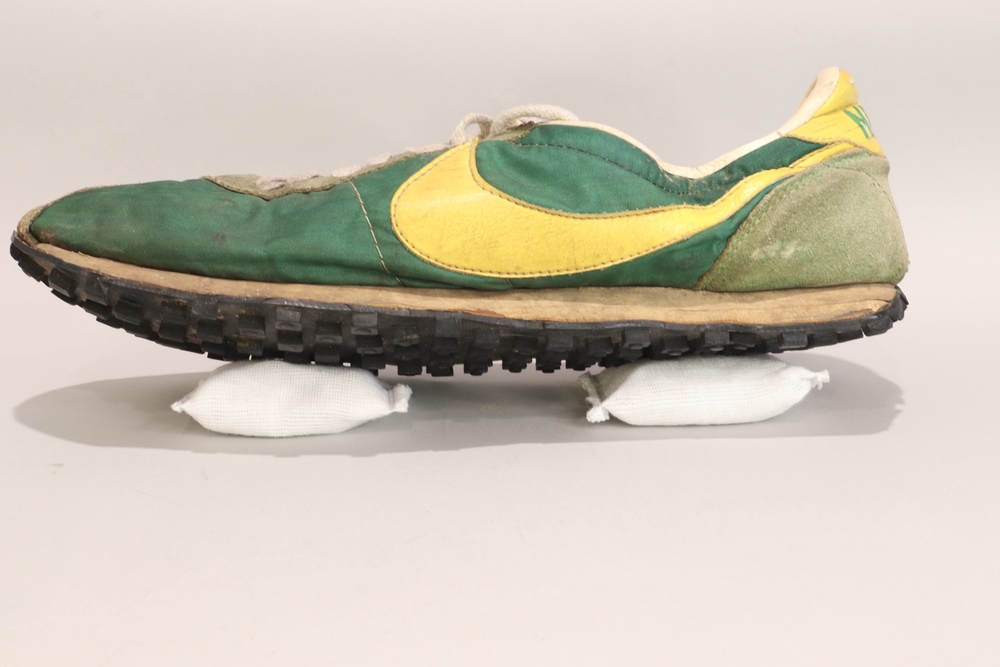 Vixie is one of four co-holders of the patent for the waffle sole material.
He is part of the august group that includes Bill Bowerman, Phil Knight, and Dr. Stan James.
James was my orthopedic doctor while I was at Oregon, and he referred me to Dennis Vixie for othotics.
I am grateful to Dr. Vixie for his kind assistance over a decade ago with nailing down the history of these spectacular pieces of shoe design history.