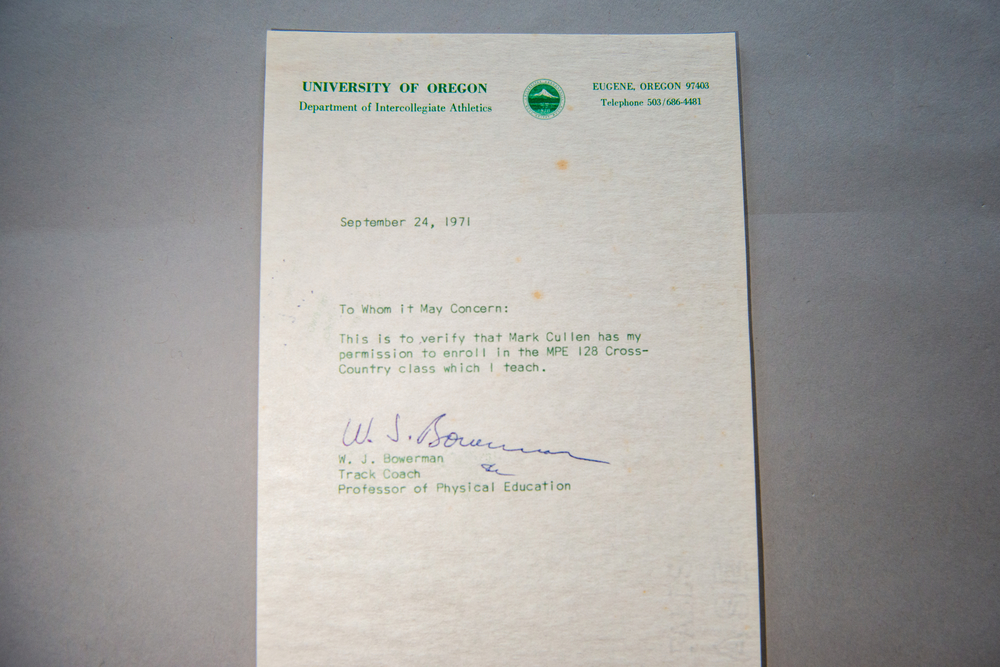 Bill Bowerman was the Head Coach of Track and Field at the University of Oregon from 1948-72, and was Head Coach of the 1972 U.S. Olympic Track and Field Team. Bowerman invented the waffle sole running shoe and, with Phil Knight, is the co-founder of Nike.
His signature on University of Oregon letterhead dated September 24, 1971, gives me permission to join his Cross Country running class, MPE 128. This waived my having to take the introductory physical education class instead. This was the 8th consecutive year Bowerman offered what became known as his 'beginning jogging' class.
Taking this class transformed my life and put me on a course that never changed. See My Story for how Bowerman's life lessons guided me - and guide me - to this day.